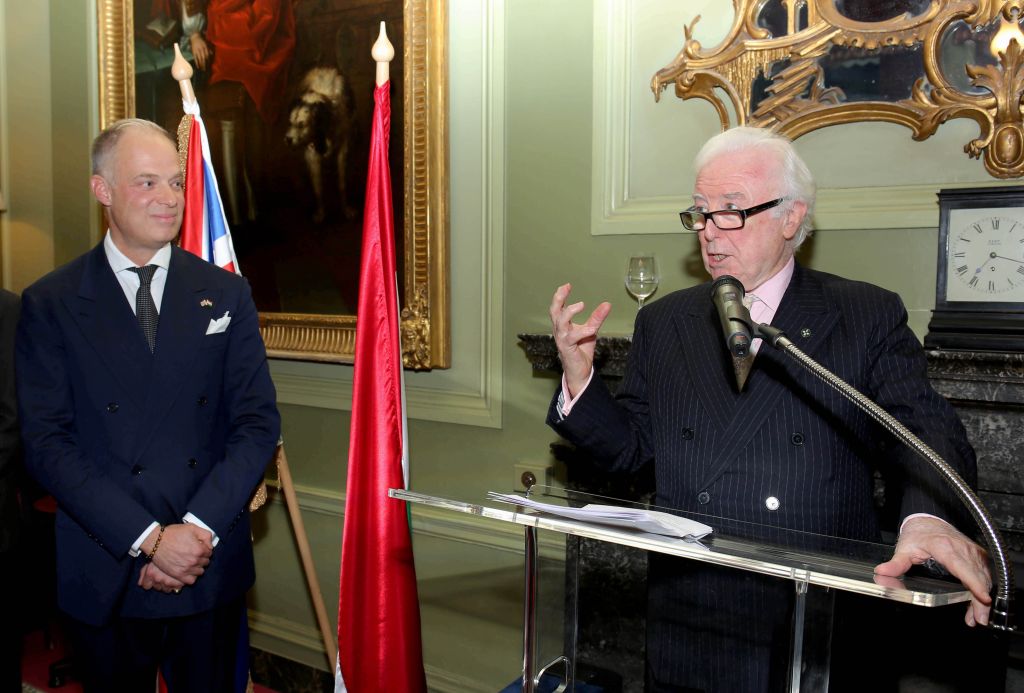 The Embassy of Hungary held its annual reception to commemorate the anniversary of the 1956 Hungarian Revolution and Freedom Fight.
This year the event was held at the prestigious Travellers Club, which, in recognition or the significance of the evening, for the first time in its history flied the Hungarian flag on the building, thanks to its good relationship with the Hungarian Embassy. The event was attended by over 250 guests, with representatives from the British political, business, cultural and scientific elite, Hungarian organizations, and members of the Diplomatic Corps.
Ambassador Kristóf Szalay-Bobrovniczky in his welcoming speech highlighted that 2019 is a special year, as Hungary not only celebrates the heroes of 1956 but also the 30th anniversary of the regime change in 1989. He also emphasized that freedom did not end in 1989, it started there. It is our job now to decide what to do with that freedom, and Hungary decided to build a democracy, in its own way. A Christian democracy, protecting sovereignty, independence, national identity and family.
In his speech the guest of honour, Mr John O'Sullivan CBE, President of the Danube Institute, gave an overview of the "cruel and hard" 20th century Hungarian history. He highlighted that the heroes of 1956 claimed the recognition and admiration of the world. However, further 30 "confusing" years were needed for the promises of 1956 to come to realization.
To further demonstrate the significance of the anniversary, the Embassy presented an exhibition of press photos from 1989-1990, showing moments of the important changes
We would like to express our sincere gratitude to the Travellers Club for hosting us and for flying the Hungarian flag the whole day to salute the heroes of 1956 and 1989.