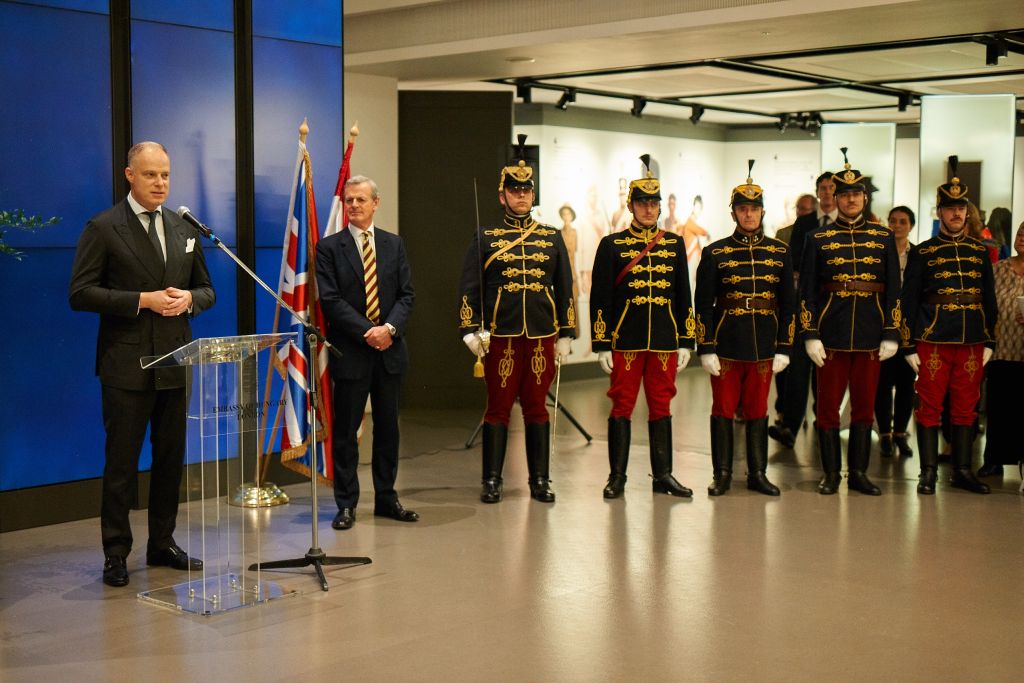 An exhibition showcasing the common Hungarian and British hussar traditions was opened on 6th December 2018 with the title 'Call in the Cavalry' thanks to the collaboration of the National Army Museum and the Hungarian Military History Institute and Museum.
At the opening ceremony Ambassador Kristóf Szalay-Bobrovniczky highlighted: there was a time in history when the whole world copied the Hungarians and emphasized that the hussar tradition expresses the Hungarian soul, our freedom-loving, warrior spirit and therefore it is an important element of our national brand.
Ian Maine, the assistant director of the NAM praised the common legacy of British and Hungarian hussar regiments now schowcased in the museum and the excellent contribution of the Hungarian Military Museum and Institute.

General Sir Richard Shirreff – as a former hussar himself – stressed how important role the hussary played in the life of the British Army, and how proudly they remembered the Hungarian links.
The exhibition introduces the hussary's first appearance in the Kingdom of Hungary in the 15th century until the adoption of their style in the British Army. The visitors can explore the excellent descriptions and the various pieces of uniform and weaponry, as well as learn about historical personalities wearing hussar uniforms such as the former British Prime Minister Winston Churchill.

The exhibition is open until 9 June 2019 in the National Army Museum.