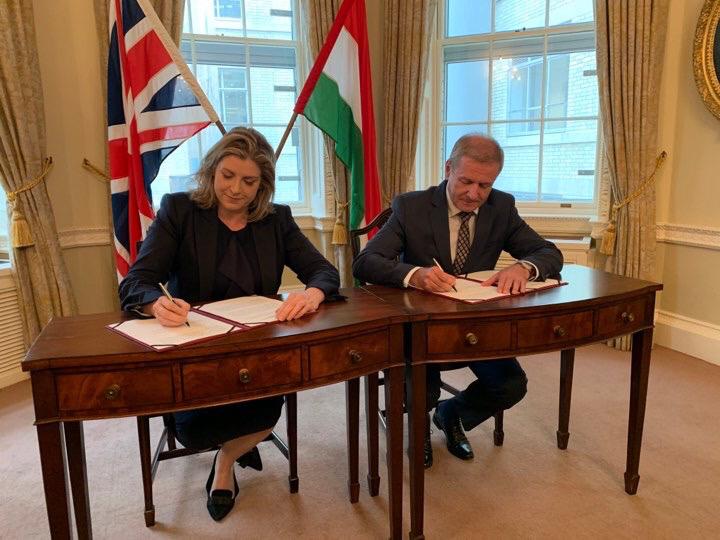 Minister of Defence Dr Tibor Benkő visited London on 17th July to sign a Statement of Intent on British-Hungarian military cooperation.
The minister met Secretary of State for Defence Penny Mordaunt to discuss the bilateral relationship between the United Kingdom and Hungary and the Zrínyi 2026 programme. The Secretary of State also presented the British view on hybrid warfare and non-conventional threats. Minister Benkő and Secretary of State Mordaunt signed a Statement of Intent on bilateral defence cooperation between the two countries. Moreover, the Minister held talks with Minister of State for Defence Earl Howe and Brigadier Gerhard Wheeler about the British system of cadets and reserve soldiers.
During the visit Minister Benkő also met members of the press to talk about current defence issues.